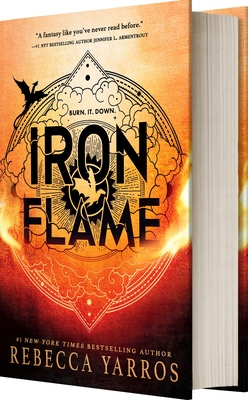 Iron Flame (The Empyrean #2)
Publication Date:
November 7th, 2023
Publisher:
Entangled: Red Tower Books
Usually Ships in 1 to 5 Days
Description
Join us for a Day of Publication Celebration!
November 7, 2023, 10 - 11am.
You may pick up your pre-ordered books!
And there will indeed be plenty of books, just in case you haven't gotten around to a pre-order...
There will also be little snacks and beverages. And balloons!
More information is here on our event page.