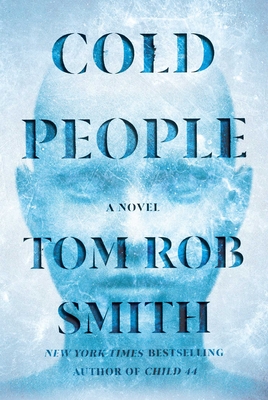 Cold People
Publication Date:
February 7th, 2023
Usually Ships in 1 to 5 Days
Description
* "A zany, wildly gripping, dark futuristic fantasy." —Vogue, Most Anticipated Books of the Year * "Fascinating…a propulsive ride…through a well-built world." —The Christian Science Monitor *
From the brilliant, bestselling author of Child 44 and creator of the FX series Class of '09 comes a "cinematic" (The Washington Post), "captivating…[and] "brilliantly conceived postapocalyptic story" (Booklist, starred review) about an Antarctic colony of global apocalypse survivors seeking to reinvent civilization under the most extreme conditions imaginable.
The world has fallen. Without warning, a mysterious and omnipotent force has claimed the planet for their own. There are no negotiations, no demands, no reasons given for their actions. All they have is a message: humanity has thirty days to reach the one place on Earth where they will be allowed to exist…Antarctica.
Cold People follows the perilous journeys of a handful of those who endure the frantic exodus to the most extreme environment on the planet. But their goal is not merely to survive the present. Because as they cling to life on the ice, the remnants of their past swept away, they must also confront the urgent challenge: can they change and evolve rapidly enough to ensure humanity's future? Can they build a new society in the sub-zero cold?
Original and imaginative, as profoundly intimate as it is grand in scope, Cold People is a "spellbinding…speculative masterpiece" (Library Journal, starred review) that's "chilling in so many ways" (Los Angeles Times).
Praise for Cold People
"Chilling in so many ways." —LA Times
"Cinematic . . . Natural selection is magnificent in the abstract, when it works over millennia, but seeing it sped up to take place in a single lifetime, as Smith vividly imagines, exposes its brutality." —Washington Post
"Fascinating . . . a propulsive ride [that] unfolds at a galloping pace through a well-built world." —Christian Science Monitor
"A vastly ambitious novel, tackling the weightiest questions of our time in a form that rarely loses the tension of a thriller, despite the complexity of its subject matter." —The Observer (UK)
"Cold People is a zany, wildly gripping, dark futuristic fantasy that achieves escapist lift-off [and] recalls H.P. Lovecraft and Mary Shelley's Frankenstein. . . .Wild, imaginative, [and] fast moving." —Vogue, Most Anticipated Books of 2023
"Original and imaginative, as profoundly intimate as it is grand in scope, Cold People is a masterful and unforgettable epic." —Bookreporter.com
"A brilliantly conceived postapocalyptic story . . . absolutely captivating . . . Smith's near-future world is wonderfully imaginative and rigorously detailed, the kind of made-up place that feels viscerally real. A real treat." —Booklist (starred review)
"Spellbinding . . .  suspenseful . . . electrifying . . . A speculative masterpiece that will resonate with fans of Emily St. John Mandel, Kazuo Ishiguro, and Jeff VanderMeer."  —Library Journal (starred review)
"What lines, if any, shouldn't be crossed to save humanity from extinction? That question is at the heart of this stunning postapocalyptic thriller. . . . [a] triumph of imagination and empathy." —Publishers Weekly (starred review)