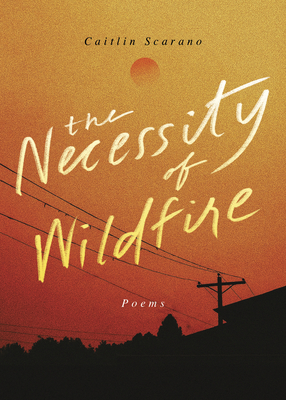 The Necessity of Wildfire: Poems
Publication Date:
April 5th, 2022
Usually Ships in 1 to 5 Days
Description
Winner of the 2023 Pacific Northwest Book Award for poetryWinner of the Wren Poetry Prize selected by Ada Lim oacute;n, Caitlin Scarano's collection wrestles with family violence, escaping home, unraveling relationships, and the complexity of sexuality. The Necessity of Wildfire begins, "To not harm / each other is not enough. I want to love you / so much that you have no before." These poems chase a singular, thorny question: how does where and who we came from shape who and how we love? Judge Ada Lim n says the resulting collection is "hungry, clear-eyed, tough, and generous."Scarano's imagination is galvanized by the South where she grew up and by the Pacific Northwest where she now resides-floods and wildfires, the Salish Sea and the North Cascades, and the humans and animals whose lives intersect and collide there. In this collection, Scarano reckons with a legacy of violence on both sides of their family, the death of their estranged father, the unraveling of long-term relationships, the complexity of their sexuality, and the decision not to have children. With fierce lyricality, these poems--"stories without monsters, / stories without morals"--resist both redemption and blame, yet call in mercy.