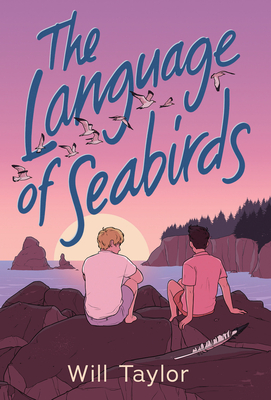 The Language of Seabirds
Publication Date:
July 19th, 2022
Publisher:
Scholastic Press
Usually Ships in 1 to 5 Days
Description
A sweet, tender middle-grade story of two boys finding first love with each other over a seaside summer.
Jeremy is not excited about the prospect of spending the summer with his dad and his uncle in a seaside cabin in Oregon. It's the first summer after his parents' divorce, and he hasn't exactly been seeking alone time with his dad. He doesn't have a choice, though, so he goes... and on his first day takes a walk on the beach and finds himself intrigued by a boy his age running by. Eventually, he and Runner Boy (Evan) meet -- and what starts out as friendship blooms into something neither boy is expecting... and also something both boys have been secretly hoping for.